What is the Certified Management Accountant (CMA) Course and its Career Benefits
Introduction to Certified Management Accountant
Enhance your resume and career prospects, with Certified Management Accountant (CMA) certification. If you work in the financial, accounting, or business industries, with this certification, you can expect to receive higher pay, more benefits, and better job opportunities. Many companies use Certified Management Accountants at the top of their hiring list because of the prestige and flexibility that comes with the position. The CMA exam is administered by the Institute of Management Accountants.
The CMA certification course covers a lot of ground that other degree courses might not touch on, which gives you an upper hand over other candidates when applying for your dream job. But the benefits of being a CMA aren't just limited to what you learn in the course – they're far-reaching and substantial. The CMA is one of the only accounting credentials with global recognition and relevance.
Let's dive deep into what is CMA course and its career benefits
What is a Certified Management Accountant (CMA) Course?
The Certified Management Accountant (CMA) course is a professional designation for accountants that signifies expertise in financial planning, analysis, and management. The CMA credential is granted by the Institute of Management Accountants (IMA) and is recognized internationally.
Certified Management Accountants (CMAs) are highly skilled in management and analyzing budgets to help businesses make well-informed strategic decisions. CMAs play an important role within organizations by providing accurate financial guidance that helps shape long-term business goals.
To earn the credential, candidates must pass a two-part exam and meet experience and education requirements. The CMA course curriculum covers topics such as financial reporting, planning and forecasting, performance management, cost management, and decision-making. The CMA designation is considered to be a valuable asset for accountants seeking to advance their careers in management accounting and finance.
Career Options for a CMA Professional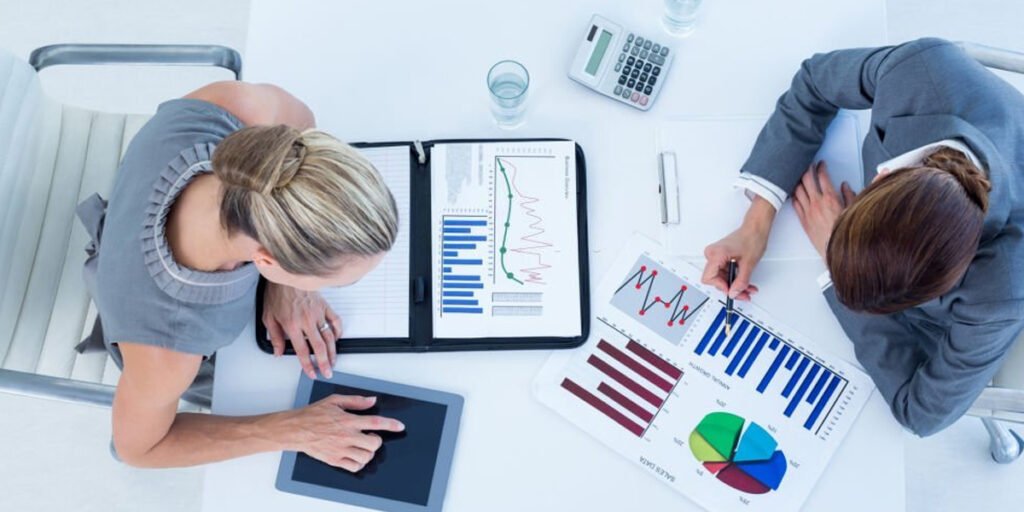 There are many different career options available to certified management accountants. Some management accountants work in-house for businesses, while others work for accounting firms. The most popular choices include working in corporate finance, investment banking, and accounting. Certified management accountants can also work in other areas such as government, education, and non-profit organizations. Management accountants often have a wide range of responsibilities, including financial planning, budgeting, cost management, and financial reporting. They may also be involved in decision-making, risk management, and corporate governance.
There are many different job titles that certified management accountants can hold.
Financial Analyst
Controller
Internal Auditor
Treasurer
Cost Accountant
Budget Analyst
Chief Financial Officer
Eligibility to Pursue the CMA USA Course
Here is the eligibility criteria list for pursuing the CMA course.
A bachelor's degree in accounting or a related field from an accredited college
IMA-approved professional certification
Candidates must have at least two years of professional experience in management accounting.
Candidates must score a minimum of 360 marks out of 500 to pass the CMA USA certification.
Key Benefits of Having a CMA Certification
High Salary
For most professionals, money is the biggest motivating factor. So why not get a CMA certification and become eligible for a higher salary than other candidates? According to the Association of Accountants and Financial Professionals in Business, the base salary for a CMA USA professional in 2019 was $100,000. In addition, CMAs are more likely to be promoted to senior positions and receive bonuses and other forms of compensation. They are in a position to receive a higher salary because they have demonstrated a commitment to professional development and have proven their skills and knowledge through the CMA certification process.
International Acclaim
The Certified Management Accountant (CMA) credential is recognized around the world as a symbol of excellence in the field of management accounting. CMAs are in demand not only in the United States but also in other countries, making the certification valuable for accountants who want to work abroad. The CMA credential is recognized by employers in many different countries, making holders of the credential highly attractive to international companies. The number of US CMAs is smaller than the demand, but the certification is now the most popular management accounting certification not only in the US but also in China and the Middle East – two of the fastest developing regions.
Growth Opportunities
There are plenty of growth opportunities for certified management accountant professionals. The CMA certification is a great way to show employers that you are not only knowledgeable in accounting but that you are also capable of taking on more responsibility and managing accounts. Compared to other candidates without the CMA certification, studies have shown that those with the CMA tend to get better entry-level jobs and more opportunities for promotion. CMAs can take advantage of opportunities to become involved in the management and leadership of their organizations. Other candidates may hit a ceiling in terms of both position and salary, but with a CMA certification, you can quickly move into a management position.
More Power and Value as an Employee
As a CMA USA Certified individual, you are a valuable asset to any organization. Management accountants who are certified can demonstrate their commitment to the profession and their dedication to ethical and best practices. Your performance is valued by your company, and you are given importance and consideration by top-ranking officials, the CEO, and members of the board of directors. This can lead to better job security and opportunities for advancement.
Business Appeal
CMA certification is beneficial for those seeking a career in management as it provides a well-rounded education in both business and accounting. In CMA, you not only learn finance and accounting concepts but also gain valuable insight into responsible accounting and other important aspects of business, such as corporate governance. Therefore they are trusted by companies to be involved in collective business decision-making. Companies trust their business acumen and handing them such responsibility only adds to the value they bring to the organization.
CMA Career Path Ahead
The CMA certification is well-respected by employers and is recognized as a valuable asset by accounting and finance professionals. Earning the CMA credential can open doors to new career opportunities and can help advance an individual's career. Start your CMA journey with the Invisor CMA courses.

Enroll for a CMA certification today and give wings to your future!
FAQ's on What is a CMA Course?
What companies recruit CMA's?
Leading global companies including Amazon, Accenture, HPE, Larsen & Toubro, Caterpillar, Wipro, and Cyqurex all seek out certified management accountants (CMAs) to fill a variety of positions within their finance and accounting departments. CMAs bring a wealth of experience to the table that can help organizations run more smoothly and efficiently.
What is the CMA Course duration after graduation?
It takes a total duration of 3 years to complete the US CMA course.