EA VS US CMA: Which is Best for you?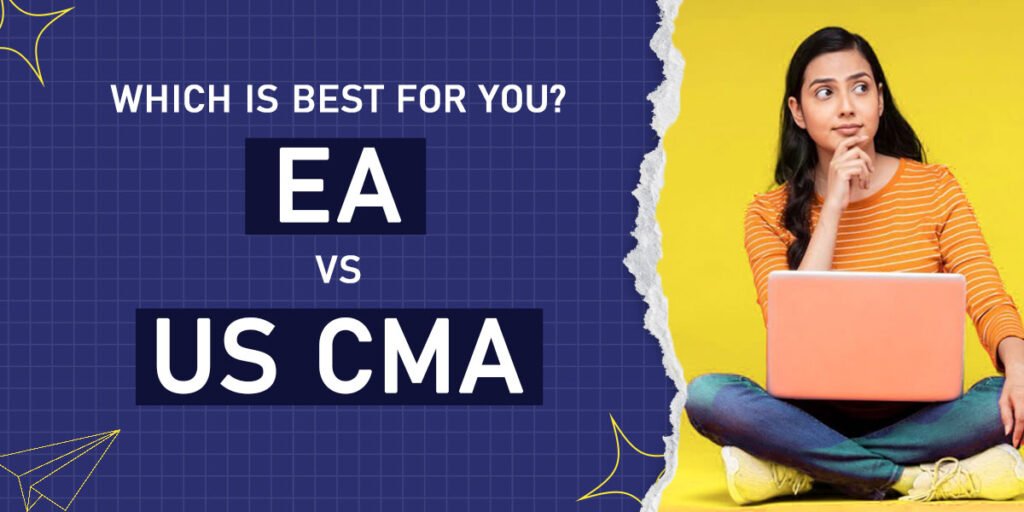 Students in finance and accounting will always have doubts when it comes to opting for their career path. With many options available like US CMA, CPA, EA, and many more. It always comes to the neck to choose one over the other.
Each of these courses has its pros and cons and each course will lead you to a different career path, job title, and industry. For someone ambitious to set their long-term career in accounting and finance, it is very vital that they go through each and every course detail, know the value they offer and then pick their option.
Among all the finance options available, EA and US CMA are one-of-a-kind options for a career that is both a mix of accounting and management and will lead you to two different checkpoints. So, there will be a major difference in the preparation methods and steps you take on your way to becoming a CMA or EA. Before we go further, it should be noted that both courses have their respective value and neither course is better than the other.
What Is the Difference Between EA And US CMA?
An Enrolled Agent is an Individual who gets to represent the taxpayers before the IRS, a United States Federal Agency responsible for the collection of taxes and looking over the proper enforcement of tax laws in the country.
CMA's full form is Certified Management Accountant. A CMA professional mainly deals with comprehensive financial data and identifies growth strategies for business.
Here is a brief list of differences between EA and CMA:
Criteria
EA
US CMA
Certificate Issuer
Internal Revenue Service (IRE)
Institute of Management Accountants (IMA)
Eligibility
No Prior eligibility is required.
12th pass/Undergraduate
Course Duration
6 Months to 12 Months
12 Months to 18 Months
Pass rate
70% – 74%
45%
Job Titles
Firm Tax Accountant Law Firm StaffAccounts Controller Tax Analyst Department or Revenue StaffSpecial AgentAppeals OfficerRevenue AgentRevenue officerTax Law Specialist Tax SpecialistSettlement officer
Financial Analyst Accountant Investment BankerFinancial Advisor Internal Auditor Budget Analyst.
Pattern
Three parts: Part I & Part II & Part III
Part 1 – IndividualsPart 2 – BusinessesPart 3 – Representation, Practice, and Procedure
Two parts: Part I & Part II
Part I – Financial Planning, Performance, and Analytics
Part II – Strategic Financial Management
Recognition
Global
Global
What is an Enrolled Agent (EA)?
An enrolled agent is mainly a tax professional whose job role will be mainly focused on managing and maintaining the tax matters of individual clients as well as business firms.
An Enrolled Agent will have in-depth knowledge of the topics of payrolls, estate gifts, returns, inheritance, non-profits, Income, retirement taxes, and levies.
This ordinal privilege is only reserved for Certified Management Accountants (CMA), Attorneys, and to various positions of former IRS employees, and also to candidates who cleared their Special Enrolment Examination (SEE) exam.
Once a candidate clears their EA exam, Internal Revenue Service (IRS) will treat them as a tax specialist. Their day-to-day job role mainly includes the representation of their clients be it large business firms or individual clients in matters of tax appeals, tax audits, and tax collections.
The most familiar career paths that EA professionals tend toward being
Firm Tax Accountant
Law Firm Staff
Tax Analyst
Department of Revenue Staff
What is US CMA?
Certified Management Accountant is the professional credential one gets if one clears their US CMA course. CMA credential defines that a candidate has the significance of exceptional knowledge in financial planning, analysis, control, and decision domains along with remarkable decision-making.
US CMA certification is offered by the Institute of Management Accountants (IMA US) and is globally valid and valued.
US CMA exam registrations will be processed in association of IMA with the Institute of Certified Management Accountants (ICMA). ICMA will take the entire responsibility in terms of exam changes and CMA certification requirement standards.
CMA professionals mainly deal with analysing the data and deciphering it to help with financial changes and improvement in the business. On the contrary, CMAs will be crunching the numbers and statistics to identify strategies behind businesses' decision-making and there off based on the financial analysis.
The most familiar career paths that CMA professionals tend toward being
Financial Analyst
Accountant
Investment Banker
Financial Advisor
Internal Auditor
Budget Analyst
EA VS US CMA: Exam Pattern
EA and CMA exam tests are far from easy to pass, so to clear these tests, aspirants go through rigorous training months before the actual test date.
But with a proper study plan, study material, tools, and knowledge, it will be a piece of cake to clear either the EA or US CMA exam.
To get your EA certification or US CMA Certification, you have to go through a series of tests besides meeting all the set prerequisites. Let's first decode the Enrolled Agent exam pattern.
In order to get the Enrolled Agent Certification, candidates must attempt an exam called Special Enrolment Examination (SEE).
The SEE exam mainly consists of 3 parts:
Part 1 – Individuals
Part 2 – Businesses
Part 3 – Representation, Practice, and Procedure
Each part will have 100 multiple choice type questions based on all the chapters and topics.
SSE exams are conducted throughout the year except in the months of March and April. So, based on your preparation schedule, you can choose the exam dates.
Enrolled Agent Exam Pattern:
All three parts of the SEE exam have 100 questions each and they are in multiple choice type format.
Multiple choice questions are usually in three types:
Direct question
All of the following except
Incomplete sentence
Your score in the exam is calculated based on the number of questions that are answered correctly and the range is converted into a scale of 40 to 130.
US CMA Exam Pattern:
US CMA Exam has two parts.
Part I – Financial Planning, Performance, and Analytics
Part II – Strategic Financial Management
Each Part will have two sections in the exam.
Section I – MCQ questions – 100 No's
Section II – Essay scenario question – 2 No's
US CMA exams are conducted thrice a year in three windows
January- February
May-June
September-October
| | |
| --- | --- |
| US CMA Testing Windows 2022 | US CMA Exam Dates 2022 |
| January- February | January 01, 2022 – February 28, 2022 |
| May-June | May 01, 2022 – June 30, 2022 |
| September-October | September 01, 2021 – October 31, 2021 |
In parts I and II, each section has its respective weightage; one section can have more weightage than the other. So, candidates must keep in mind the weightage of each chapter and prepare accordingly.
EA vs US CMA: Exam Syllabus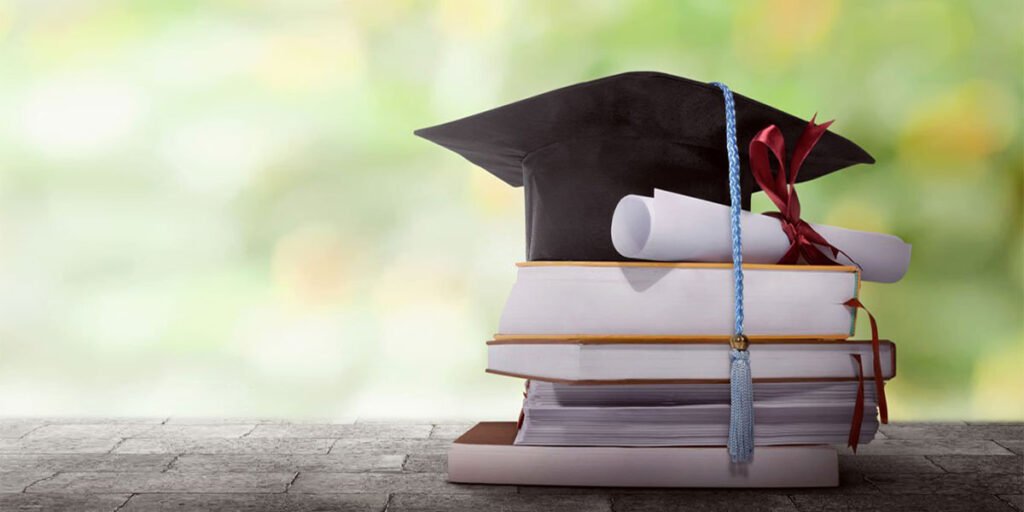 Enrolled Agent exam chapters and topics designed by the Internal Revenue Service. The EA syllabus mainly covers the updated tax laws and practices of different states and countries.
SEE exam mainly tests the candidates based on the Country's tax codes, forms, and publications updated on there for from December 2021.
Enrolled Agent Syllabus 2022:
EA exam has three parts as we already discussed, here is the list of topics of each chapter with their respective weightage.
Part I: Individuals
Preliminary Work with Taxpayer Data – 14 questions
Income and Assets – 17 questions
Deductions and Credits – 17 questions
Taxation – 15 questions
Advising the Individual Taxpayers – 11 questions
Specialized Returns for Individuals – 11 questions
Part II: Business
Business Entities and Considerations – 30 questions
Business Tax Preparation – 37 questions
Specialized Returns and Taxpayers – 18 questions
Part III: Representation, Practices, and Procedures
Practices and Procedures – 26 questions
Representation before the IRS – 25 questions
Specific Areas of Representation – 20 questions
Filing Process – 14 questions
US CMA Syllabus:
US CMA Exam has two parts: Part I & Part II
| | |
| --- | --- |
| Part I – Financial Planning, Performance & Analytics | Part II: Strategic Financial Management |
| A – External Financial Reporting Decisions | A – Financial Statement Analysis |
| B – Planning, Budgeting & Forecasting | B – Corporate Finance |
| C – Performance Management | C – Decision Analysis |
| D – Cost Management | D – Risk Management |
| E – Internal Controls | E – Investment Decisions |
| F – Technology & Analytics | F – Professional Ethics |
EA vs US CMA: Eligibility
EA course will have the upper hand when it comes to eligibility, there is no prior eligibility requirement. Any candidate with a basic accounting background can apply for the course.
So, who is eligible for US CMA is decided based on the prerequisites stated by IMA, here are the eligibility criteria based on education and experience:
In terms of education: Students pursuing their bachelor's degree in any subject are eligible to take the CMA exams.
In terms of experience: A minimum of two years of professional experience in accounting or finance is required for admission to the master's program. For graduates with less than two years of professional experience and foreign applicants, the required experience may be completed within seven years of passing the examination.
Salary and Career Opportunities: EA vs US CMA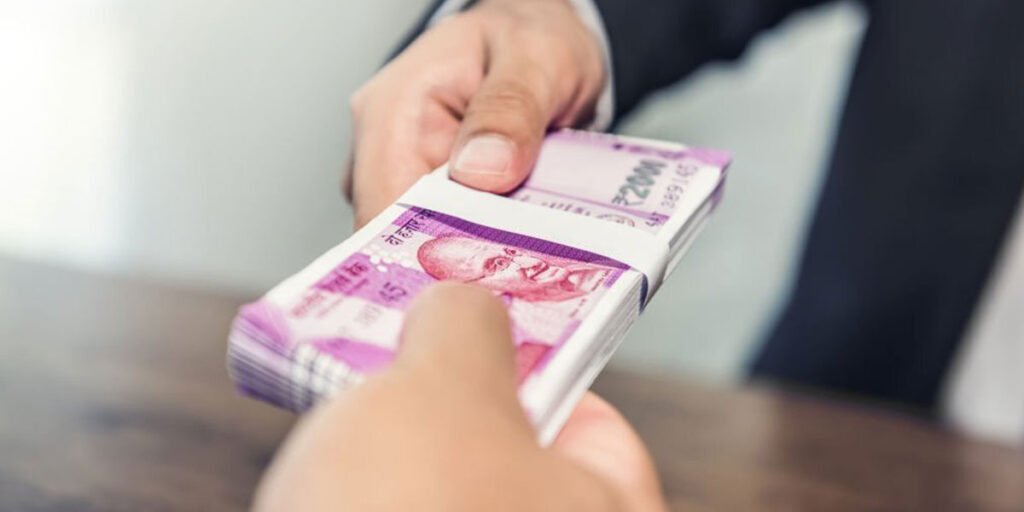 While selecting a job or certification, the main thing people look forward to is their salary, based on the market conditions. EA and US CMA are courses or certifications that can offer very good starting salaries which can even go up with increasing experience.
Before we dive into salary details and career opportunities for EA and US CMA, let's look into the job roles available for EA and US CMA:
Job Titles of EA:
Firm Tax Accountant
Law Firm Staff
Tax Analyst
Department of Revenue Staff
Employees from the below-mentioned roles with five years of experience have to fill out a form to undergo a background check and also get their tax transcripts checked to get the Enrolled Agent Credential with the federal license.
Special Agent
Appeals Officer
Revenue Agent
Revenue officer
Tax Law Specialist
Tax Specialist
Settlement officer
Job Titles of US CMA:
Business Analyst
Cost Accountant
Financial Controller
Finance Analyst
Internal Auditor
Budget Analyst
Treasurer
Chief Finance Officer (CFO)
EA vs US CMA: Course Fees 💰
In the case of the Enrolled Agent exam conducted by the Internal Revenue Service, the total exam fees for all three papers will be USD609.
Candidates will have to pay an exam fee of USD203 to register for each part.
As per the rules of the IRS, candidates can take up to four retests in a duration of one year.
Enrolled Agent certification is priced fairly when compared to the other course in finance and taxation.
US CMA course fees differ based on your credential. Student members are charged less while professional members pay the full price. So, aspirants must double-check and confirm their credentials ahead of course fee payment.
The course fee for the US CMA course varies for professional and student members. So, make sure you know your credential before paying any fees.
You can check the latest US CMA fees on IMA Website
| | | |
| --- | --- | --- |
| US CMA Course Fee | Student | Professional |
| IMA Membership Fee | USD45 | USD260 |
| US CMA Entrance Fee | USD188 | USD250 |
| US CMA Exam Fee Part I | USD311 | USD415 |
| US CMA Exam Fee Part II | USD311 | USD415 |
| Total | USD855 | USD1340 |
EA vs US CMA: Skill Set
There is a wide difference between the skill sets possessed by EA professionals and CMA professionals. It is vital to consider this difference because skill sets will be the stepping stones when choosing your career path.
Here is the summary of the prime skills of EA professionals:
Enrolled Agents provide tax bits of advice to their clients and also help with following the tax laws in their states.
Enrolled Agents speak for their clients on matters of audit and appeals before the Internal Revenue Service (IRS).
EAs are the tax experts who are engaged in filing tax returns not just for individuals but also for trusts, estates, corporations, and all entities with tax reporting needs.
Here is the summary of the prime skills of US CMA professionals:
Strategical planning and forecasting – It is the ability to analyze, and evaluate the plan of the business and thereby forecast the risk involved and manage it.
Technology and Analytics- It is the skill to organize, visualize and assimilate the data available for smart decision-making.
Reporting and Internal Control- Knowing how to segregate the duties to minimize the risk of error plus measuring the actual organization's performance against standards and reporting the same.
Professional Ethics- Maintaining respect for work, team members, discipline, and legal compliance at all times.
Business Acumen and Decision making – The ability to comprehend, judge, and call the best decision that benefits the organization in a particular area.
Performance Supervision & Guidance- Effective communication in a way to guide and inspire your team members to reach the targets in a positive tone.
EA vs US CMA: Which is best for you?
Based on our research it is evidently clear that the Enrolled Agent and Certified Management Accountant lead to very different career paths. EA should be your option if you are wholly invested in the field of taxation and like to take your career in the taxation area. On the other hand, US CMA will be your option if you want to juggle between different job roles like management, financial planning, and analytics.
Candidates should consider their short-term and long-term goals while deciding on taking a financial certification. Comparing different courses while making choice will give you even further clarification.
In conclusion, both US CMA and EA are top-tier financial courses, and the choice of which designation is best for you entirely vests in your arms.