How to Prepare for the Enrolled Agent Exam? Is it Really Difficult?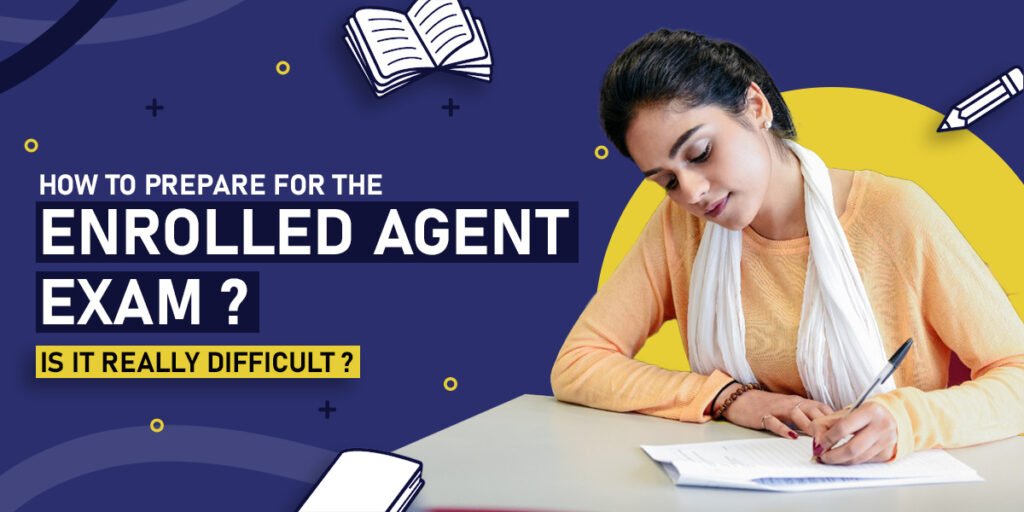 An Enrolled Agent is an Individual who gets to represent the taxpayers before the IRS, a United States Federal Agency responsible for the collection of taxes and looking over the proper enforcement of tax laws in the country.
This ordinal privilege is only reserved for Certified Public Accountants (CPA), Attorneys, and to various positions of former IRS employees, and also to candidates who cleared their Special Enrolment Examination (SEE) exam.
Clearing the Enrolled Agent exam is an invaluable boost to one's self-esteem and career. It will bring you a step closer to achieving your goals.
The exam is a challenge, but not an impossible one. This article includes tips for calming your nerves and approaching the exam in an organized and focused manner. When it comes down to it, there will be a direct relation between your motivation while preparing and taking the exam to that of your score on the exam, so no set of study tips can substitute for adequate preparation. However, with some preparation and organization, you can overcome this obstacle.
The SEE exam mainly consists of 3 parts:
Part 1 – Individuals
Part 2 – Businesses
Part 3 – Representation, Practice, and Procedure
Before we dive into solid preparation tips, study plans, and further, here are a few questions every candidate preparing for the SSE exam must ask themselves:
When is your deadline to become an Enrolled Agent?
How many hours can you allot towards Enrolled Agent exam preparation every week?
Can you study on your own? Or do you need the help of a training institute?
How familiar are you with the tax terms and Enrolled Agent study materials?
How long can you concentrate in a single sitting?
Before you get into EA preparation always remember to keep your expectations realistic, this will help you in keeping up with a planned schedule. Also, see you are comparing your performance regularly with the set benchmarks.
Requirements for Enrolled Agent Program:
Here are three requirements every candidate has to get the federal license from the IRS:
PTIN here stands for Preparer Tax Identification Number. To get a PTIN, all you have to do is, go to the IRS website, create an account and complete the application form.
Schedule your SSE exam, prepare a study plan to cover all the concepts of federal taxation: individuals, business, representation, practice, and procedures, and clear the three-part exams.


Applying for the Enrolment:
Once you cleared the three parts of the Enrolled Agent exam, passed out candidates must apply for enrolment within one year or 12 months from the date they cleared their third part. Here is the process of enrolment for the EA credential:
Filling out an application form.
Paying an application fee of USD140
Application processing can take up to 60 days.
Signing Up for the Exam:
As we already know the Enrolled Agent Exam, and Special Enrolment Exam is conducted by Prometric, a private representative body of the Internal Revenue Service (IRS).
To Register for your SSE exam, visit the Prometric Website, and schedule the exam date and time for all three exams. It is advised to take one part for one day, rather than taking all the parts on the same day. This helps with better performance and also voids any confusion.
Choose your exam site and test dates while registering for the exam. Choose the location which is closest to you and which is easy to commute to as SSE exam locations are all over the world.
SSE exams are conducted throughout the year except in the months of March and April. So, Based on your preparation schedule, you can choose the exam dates.
Structure of Enrolled Agent Exam:
All three parts of the SEE exam have 100 questions each and they are in multiple choice type format.
Multiple choice questions are usually in three types:
Direct question
All of the following except
Incomplete sentence
Your score in the exam is calculated based on the number of questions that are answered correctly and the range is converted into a scale of 40 to 130.
Enrolled Agent Exam Preparation: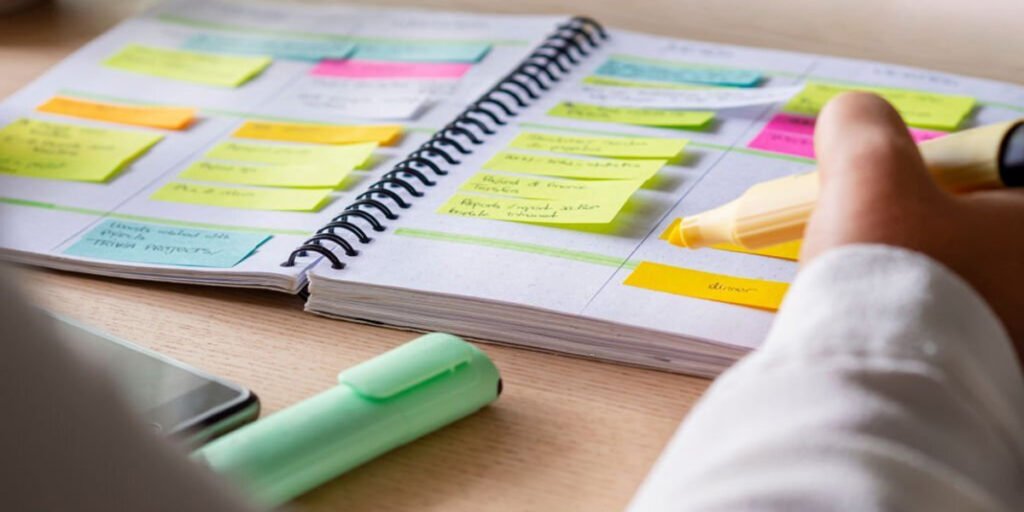 Although the SEE is not a college-level test and can be intimidating, it is possible to pass the exam if you are prepared. There are many study tips available on the Internet and in books, but a thorough understanding of the material is essential.
Creating a Study Plan:
When it comes to taking any course or test, an important step one needs, to begin with, is to make a study plan. So how do you make a good study plan?
Here are two ways any candidate preparing for their EA test can follow:
Preparing your study plan based on a deadline
Preparing study plan based on available weekly hours for prep
Enrolled Agent Study Plan based on Dead Line:
If you are someone with a goal of completing all three parts of EA within 8 months or before the tax season, here is how you can ace your study plan.
First, you need to look at your schedule and find out how many hours you need to dedicate to studying per week in order to meet your deadline.
Make a Visual Calendar: It is advised to maintain a calendar either online or offline, that can help you visualize your plan thorough out the process. Mark your deadline and see that no other obligations like holidays, or parties collide with your study schedule.
Mark Weeks Backwards: While preparing a deadline-based study plan, it is best that we count the available weeks backward from the exam date.
Scheduled out the hourly study plan: Once you are done with finding out how many weeks you have for the preparation, the next step is to find out how many hours you need to allot daily and also weekly to reach your goals.
Saving time for revision: Any test taken without proper revision will not leave up to your expectations, so it is better that you leave at least a week or two for revisions of the topics and skimming through the chapters.
Self-Benchmarking: When you are preparing on your own, it is a must that you are watching your progress through the weeks and taking steps towards better performance.
Set a benchmark, benchmarking could be the level of understanding, score on your mock tests, and ability to solve the questions in time. See that you are reaching your benchmarks in all the above areas and if you are not, work towards your benchmark step by step.
Enrolled Agent Study Plan based on Hours:
Making a study plan based on the restricted hours will be similar to preparing a study plan based on a deadline.
If you are a working professional or student, you might not be able to dedicate more hours on daily basis toward your Enrolled Agent study preparation. In that case, it is best that we assess how many hours you can allot towards study prep on weekdays and weekends.
For working professionals, it is a must that they allot more time on weekends than on weekdays.
Make a Visual Calendar: It is advised to maintain a calendar either online or offline, that can help you visualize your plan thorough out the process. Note downs the meeting or office parties, and personal holidays that might affect your schedule. See that you are compensating for the hours missed and noting them in the calendar.
Planning the Available Hours: If you are a working professional, setting realistic goals is a must, if you prepare your study plan with out of reach goals, you will be disappointed in the end. So based on your work schedule, find out how many hours you can allot and see that you are overworking yourself. Even if it is an hour per week, it is ok, you can prepare the schedule accordingly.
Selecting the Test Date: Selecting the test date based on when your preparation ends are the best thing to do. Pick the date that works best for you by leaving a week or two before the exam for revision.
Taking Mock Tests:
A mock test is the only way a candidate can know how well they are preparing for the exam. Taking a mock test after each chapter and section on weekly basis will help you become proficient in that particular chapter.
Once you go through your EA mock test questions, you can clearly understand the main purpose of this exam. The special Enrolment exam is mainly centred on the presentation and demonstration of your technical knowledge and competence in tax matters, for proper representation of taxpayers before the eyes of the Internal Revenue Service (IRS).
You will be able to remember the concepts well and understand the implementation of formulae in terms of multiple-choice questions.
You can test mock test banks on the internet or you can access them by taking online coaching.
But make sure that you are taking the mock test on a regular basis and comparing the score to your set benchmark and improving further.
Revising the Syllabus:
This is one step you must not miss out on if you are someone preparing for the exam. Following the study plan is the basic step, but unless you revise the topics and skim through the chapters a week before the exam, you will have enough courage to answer all the questions in the exam with confidence.
So, make sure to revise all the chapters and the topics you feel most confused to ace your test.