Top Reasons to Become a CFA
The acronym CFA stands for Chartered Financial Analyst. CFA is a highly sought-after financial credential in India and throughout the world. If you are interested in the subject of investment management, CFA should be your go-to financial certification course.
The CFA course will teach you investment analysis, portfolio management, investment management, financial analysis, and many other topics.
The CFA programme is divided into three levels: Level I, Level II, and Level III. These three levels put your abilities and subject knowledge to the test, as well as your consistency and patience.
Professional Recognition and Credibility
A CFA charter displays a high degree of knowledge and skill in the subject of finance and investment, which can be useful in developing one's career.
The CFA charter is one of the most renowned professional qualifications in finance in the world.
The benefit of this widespread acceptability is more global employment mobility for CFA charter holders. For example, if you wanted to come to Asia, possessing the CFA charter obtained overseas would still be favorably acknowledged by Asian businesses in their hiring procedure.
Candidates from all across the world are being granted charters based on the same criteria. There are presently over 180,000 charter holders in 164 countries worldwide.
Career Opportunities for CFA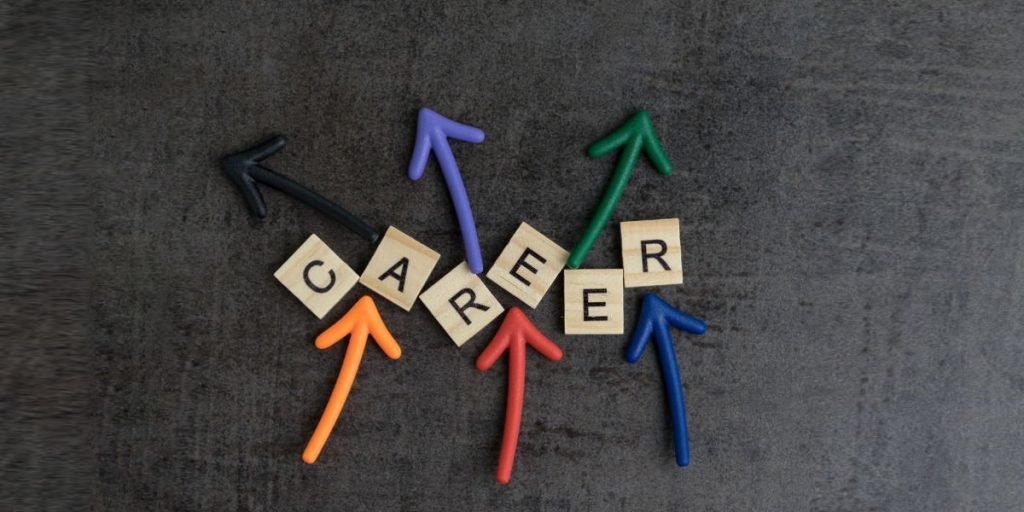 Finance experts engage directly with customers to make financial decisions, invest their money, monitor client portfolio, and also provide financial services as the investment business grows. These services include trading, wealth management, and monitoring capital markets in accordance with the regulations. A CFA charter will prepare applicants for a wide range of employment opportunities in the financial business.
Employers respect the CFA qualification for tasks in all areas of finance, including asset allocation, analytics, individual wealth management, and consulting.
Many job opportunities in the financial and investment industries are open to people with the Chartered Financial Analyst (CFA) credential. Some of the duties performed by CFA holders include:
Risk Manager: Businesses hire risk analysts or risk managers to mitigate the negative consequences of risk events such as natural catastrophes, operational risks, or financial risks. Professionals in risk management employ procedures or preventative steps to protect against future dangers. Risk analysts analyze potential hazards, whereas risk managers execute ways to reduce any unanticipated event.
Risk managers/analysts have the following primary responsibilities:
Using Risk Information Management Software to interpret risk data (RIMS)
Considering the probable negative consequences of future hazards
Identifying actions that contribute to increased financial risk
Creating reports to communicate results to corporate stakeholders
Techniques for collecting and interpreting risk management data are being evaluated.
Research Analyst: CFA holders have a wide range of career opportunities available across various sectors including, but not limited to, Investment Banking, Asset Management, Wealth Management, Research firms, corporate finance, Risk management, and many more.
CFA charter holders may be interested in work in research and analysis in the investing business. Credit analyst and equity analyst are two main research analysis positions in the investing business. Research analysts' tasks and responsibilities include specialists who gather and assess data on investable securities/companies and develop earning models. Furthermore, research analysts perform valuations and make recommendations to fund managers and/or clients.
The following abilities are essential for research analysts:
Data examination
Analysis of the industry and the firm
Financial evaluation
Financial simulation
Valuation
Private Wealth Manager: As the name implies, private wealth managers are specialists that assist high-net-worth or ultra-high-net-worth individuals with investment management and financial planning. The job of private wealth managers has grown significantly as the fintech sector has grown. Individual investors might benefit from the assistance of these specialists in analyzing the complexity of financial markets. These people also assist families in managing their assets. A private wealth manager's services include:
Portfolio administration
Retirement and estate planning
Tax preparation services
The following are key talents needed to become a private wealth manager:
Planning your finances
Communication abilities
Emotional intelligence is a skill.
Business expansion
Relationship administration
Investment Banker: Investment bankers are experts with competence in the financial services business who are involved in operations such as capital raising, mergers and acquisitions, and so on. These experts work with startups, existing organizations, and governments. Investment bankers seek a fixed fee or a commission in return. An investment banker plays a significant role in an organization's growth. An investment banker's responsibilities include the following:
Raising cash through Book Building, IPO
Prospectus Drafting
Investment Meetings
Issuing or Selling Securities
Private Capital Placement Mergers, Divestitures, and Acquisitions
Reorganization of Organizations
Alternative Career Pathways Following CFA
Aside from the jobs listed above, applicants may also consider the following after finishing the CFA programme:
Chief Investment Officer
Investment Consultant
Investment Strategist
Accountant/Auditor
Increased Earning Potential through CFA Course:
CFAs often earn greater pay and have better employment chances than people who do not hold the charter.
Many CFA charter holders work for big financial institutions, which adds to their greater income. Furthermore, these institutions are widely known to pay a premium.
However, as a CFA, you will be given better assignments and hence earn more money, even if you work for small speciality hedge funds or boutique businesses. (Of course, the corporation values its CFA charter.)
Given the numerous variables that may influence a member's pay level, the CFA Institute has ceased conducting yearly surveys on CFA salaries if you're looking for accurate statistics.
In any case, according to the most recent CFAI compensation study, the premium was large at 54%:
Professional Development:
The CFA Program provides a comprehensive curriculum that covers a wide range of topics in finance and investment and can be a valuable learning experience.
Holding a Chartered Financial Analyst (CFA) designation can provide several professional development opportunities for individuals in the finance and investment industries. Some examples include:
Continuing education: The CFA Institute requires members to complete continuing education to maintain their charter, which helps ensure that they stay up-to-date on the latest developments in the field.
Networking: CFA members have access to a global network of professionals through events, online communities, and local societies.
Leadership development: The CFA Institute offers leadership development programs and resources to help members develop the skills they need to advance in their careers.
Career development resources: The CFA Institute provides career development resources such as job search tools, resume development, and interview preparation to assist members in finding and applying for job opportunities.
Research and publications: The CFA Institute publishes research and thought leadership on a wide range of topics to help members stay informed about the latest trends and developments in the industry.
Professional Recognition: CFA charter holders are recognized globally as a symbol of excellence, integrity and professionalism. This recognition can open up doors to new opportunities, professional advancement, and higher pay.
Overall, the CFA credential is widely respected, and it can provide many opportunities for professional growth and career advancement in the investment and finance industry.
Networking Opportunities: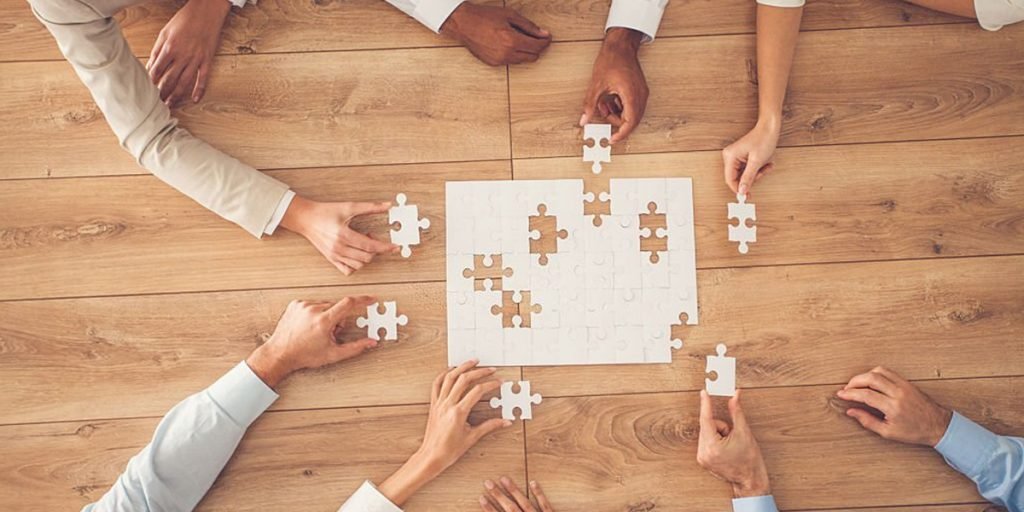 The CFA Institute provides opportunities to connect with other professionals in the field, which can be valuable for career advancement and staying current on industry trends.
For its members, the CFA Institute, which oversees the CFA Program and grants the charter, offers a number of networking possibilities. These consist of:
Local societies: The CFA Institute maintains chapters in more than 150 locations throughout the world, allowing members to network with other business people and take part in events and educational activities.
Online communities: The CFA Institute provides online communities for members to interact with one another and network with experts in the field.
Conferences and events: The CFA Institute organizes a number of yearly conferences and events, including the CFA Institute Annual Conference and the CFA Institute Equity Research and Valuation Conference, where members may network and pick the brains of business experts.
Mentorship programmes: The CFA Institute provides mentoring programmes that pair members who are new to the sector or want to develop their careers with seasoned professionals.
List of members: The CFA Institute maintains an online directory of its members, which is a great resource for networking and making connections with other industry experts.
There are currently 154K CFA charter holders in 165 countries throughout the world, and the number is increasing more quickly each year.
In addition to being established in all major cities worldwide, CFA societies are currently present in more than 70 nations. The amazing quantity of CFAs also provides you with an unrivaled network that you may use to advance your career.
Companies searching for charter holders can find job advertising from CFA societies. But if you are actively networking in society, your chances of getting this kind of employment are substantially better.
Additionally, the CFA charter is really international, in contrast to the accounting credentials that are more regionally specialized (e.g., ACCA in the UK and CPA widely in the US). Your CFA qualification retains its significance whether you are working from Mumbai to New York or London to Singapore.
Cost Effective than MBA:
Since attending an MBA programme would take time and money, many professionals choose the CFA instead. This makes sense considering that the CFA investment would run you anything from $3,000 to $9,000 in the United States. Even while pricey, it is still considerably less expensive than a conventional MBA programme.
Additionally, MBA schools will force you to take a lot of classes outside of finance that are relevant to your job, at your expense.
The cost gap is even greater when you consider that you may keep earning money while taking the CFA test. There are part-time MBA programmes available, but they are substantially more time consuming and come with the possibility of future tuition rises.
MBAs are excellent for establishing contacts and breaking into certain sectors. However, if you can't get into top MBA schools, the CFA is more helpful for some job pathways than an MBA.