US CMA Program: Details, Fees, Duration, Eligibility
If you're looking for a degree in accounting to enhance your career path, earning the CMA in the US is the best choice. With all the hype about US CMA, it can be confusing to find out which program is best for your career. We can help you with that.
Here's everything you need to know about the US CMA Prep Course, from the syllabus and course fee to guaranteed placement and more.
US CMA Program Contents
Career Opportunities for US CMA.
What is US CMA?
US CMA full form is US Certified Management Accountant (CMA). Certified Management Accountant is the professional credential one gets after the certification, which has the significance of exceptional knowledge in financial planning, analysis, control, and decision domains along with remarkable decision-making.
US CMA certification is offered by the Institute of Management Accountants (IMA US) and is globally valid and valued.
US CMA Course Details
US CMA Course Duration
The US CMA certification course can be completed within 6 to 18 months to complete Parts I and II, candidate can complete the program in 3 years from the date of enrollment with IMA.
US CMA Subjects & Syllabus
US CMA Exam has two parts; Part I & Part II
| | |
| --- | --- |
| Part I – Financial Planning, Performance & Analytics | Part II: Strategic Financial Management |
| A – External Financial Reporting Decisions | A – Financial Statement Analysis |
| B – Planning, Budgeting & Forecasting | B – Corporate Finance |
| C – Performance Management | C – Decision Analysis |
| D – Cost Management | D – Risk Management |
| E – Internal Controls | E – Investment Decisions |
| F – Technology & Analytics | F – Professional Ethics |
Who are eligible for US CMA
Students pursuing their bachelor's degree in any subject are eligible to take the CMA exams.
A minimum of two years of professional experience in accounting or finance is required for admission to the master's program. For graduates with less than two years of professional experience and foreign applicants, the required experience may be completed within seven years of passing the examination.
US CMA Course Fees 💵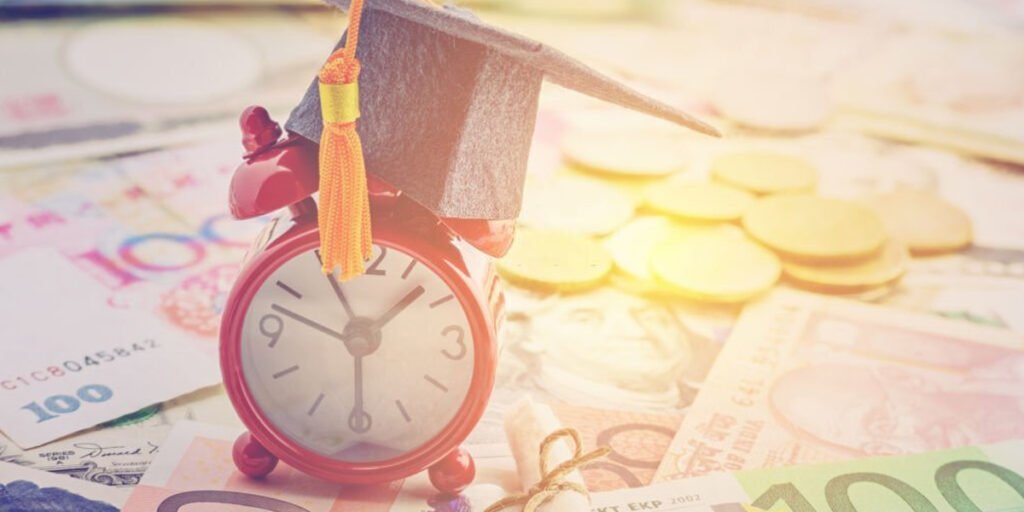 US CMA course fees differ based on your credential. Student members are charged less while professional members pay the full price. So, aspirants must double-check and confirm their credentials ahead of course fee payment
The course fee for the US CMA course varies for professional and student members. So, make sure you know your credential before paying any fees.
IMA membership is a must for anyone who wants to take the US CMA exam. IMA membership should be annually renewed to retain the membership along with the course duration and certificate valid succeeding the course.
IMA membership fee will be charged as per the credentials of aspirants. The cost of professional membership is high when compared to student membership. Students pay less for their membership fee as well as exam fee while professionals pay a higher price.
Once the aspirant becomes an IMA member, an entrance fee has to be paid as the membership cost does not include the entrance fees. US CMA entrance fees also range differently for student and professional members.
US CMA entrance fees cover credential review for both educational and experience qualifications along with access to the CMA support package and a final score report.
In order to register for the exam and reserve your test spot, aspirants need to pay the exam fee.
Candidates have to pay the US CMA exam fee separately for Part I and Part II of the exam. If the candidate fails and considers retaking the exam, they have to pay the exam fee again.
US CMA exam fee is the same for Part I and Part II but it varies for students and professionals.
You can check the latest US CMA fees on IMA Website
| | | |
| --- | --- | --- |
| US CMA Course Fee | Student | Professional |
| IMA Membership Fee | USD45 | USD260 |
| US CMA Entrance Fee | USD188 | USD250 |
| US CMA Exam Fee Part I | USD311 | USD415 |
| US CMA Exam Fee Part II | USD311 | USD415 |
| Total | USD855 | USD1340 |
US CMA Validity
US Certified Management Accountant (CMA) is an internationally recognized certification with immense demand in the finance domain. With US CMA certification you can be hired globally without any restrictions.
But the US CMA certification authorized by IMA has to be renewed annually once you clear the exam.
US CMA Testing Windows
US CMA exams are conducted thrice a year in three windows
January- February
May-June
September-October
| | |
| --- | --- |
| US CMA Testing Windows 2022 | US CMA Exam Dates 2022 |
| January- February | January 01, 2022 – February 28, 2022 |
| May-June | May 01, 2022 – June 30, 2022 |
| September-October | September 01, 2021 – October 31, 2021 |
US CMA Salary in India
US CMA is an advanced level course with immense value all around the globe in the finance domain. The main advantage that comes with becoming a CMA in the US is that you can get boundless opportunities with highly rewarding job offers.
US CMA professionals are mainly hired into client service-based companies like KPMG, Google, PwC, Goldman Sachs, Barclay's, etc.
The salary offered to a US CMA professional varies based on the industry, job profile, and experience. The prime factor that alters the earning potential of US CMA is their job profile. On completion of your US CMA course, the average salary based on job profiles is as follows
A certified fresh US CMA candidate can earn an average starting salary of INR6.5- INR9 lakhs per year. This figure increases to nearly INR85 lakhs for a chief financial officer or head of accounting for large companies.
If you are an accounting student and have a US CMA certification, then you will be the desired candidate for almost all industries in India. The trend of US CMA salary in India depends mainly on the industry; fresh US CMA professionals working in Indian investment banks can get a salary of INR 6 – 8 lakhs per annum while those working in international banks can get up to INR 8 – 15 lakhs. Sitting in IT and KPO companies, the average US CMA salary is 7 – 10 lakhs per annum while its 6 lakhs per annum in the manufacturing sector.
US CMA is considered truly valuable in MNCs, and a 5 year experience US CMA professional draws an average salary anywhere from INR 15 – 60 lakhs in India. This figure increases manifold if one works abroad, particularly in the Middle East or Australia.
Here are some of the factors that can determine the average salary of a US CMA professional.
Experience
Job Profile
Industry
Salary for US CMA in India Based on Job Profile:
| | |
| --- | --- |
| Job Profiles | The average salary in INR |
| Financial Analyst | INR 5 – 7 LPA |
| Financial Consultant | INR 6 – 10 LPA |
| Accountant | INR 5 – 7 LPA |
| Financial Advisor | INR 12 – 15 LPA |
| Investment Banker | INR 10 – 15 LPA |
| Management Trainee | INR 5 – 6 LPA |
| Internal Auditor | INR 6 – 8 LPA |
| Budget Analyst | INR 6 – 8 LPA |
| Cost Accountant | INR 5 – 7 LPA |
| Finance Manager | INR 10 – 12 LPA |
US CMA vs CMA India
Well, you might be wondering what might be the difference between US CMA and CMA India, well there are many key differences between both courses.
It is very important and critical that you know these different features of both courses and then select what suits your long-term, and short-term goals the better.
| | | |
| --- | --- | --- |
| Criteria | US CMA | INDIA CMA |
| Eligibility | 12th pass/Undergraduate | 12th-grade pass |
| Course Duration | One year/ Subjective to Candidate | Three years |
| Recognition | Globally accepted | Accepted only in India |
| Certificate Issuer | Institute of Management Accountants (IMA) | Institute of Cost Accountants India |
| No of Parts | Two parts: Part I & Part II | Three Levels: Foundation (4 papers), Intermediate (8 papers) and final (8 papers) |
| Article ship to write final exam | Not required | Minimum of Six months |
| Total Experience Required to Get the Certification | 2 Years | 3 Years |
Career Opportunities for US CMA
So, you have polished your US CMA resume and making your way to land your first job as a US CMA professional.
But you might be struck at the point of selecting which job title suits your better. So here is the deal, being a fresher with US CMA certification, one must be very cautious while selecting the path you are going to step in.
As a fresher one will be surely confused when they come in sight of infinite options accessible for a US CMA Professional. There are hundreds of job titles in multiple industries a US CMA fresher or experienced professional can start with, selecting the perfect job title in a top company based on your short and long-term goals can be hectic given the numerous options.
With no further wait, let us dive into all the career opportunities of a US CMA professional and select the best one for you:
While selecting the career path for a US CMA fresher, one must consider several factors like their skill set, short-term and long-term goals, salary expectations, company, work location, etc. Based on these factors, we can start filtering out the option available and land on the best ones.
Mastering your New US CMA Skill Set:
Let's say you got your US CMA certification recently and are very versed in all the theoretic subjects and methods you have learned very well in Part I and Part II.
But the main point here is putting that knowledge you mastered into action, when you start working as a US CMA professional, you will be working into a niche, for example, decision-making in management, cost accounting in production, risk management while M&A, Due diligence during acquisitions, etc.
Every US CMA professional must learn how to implement the knowledge they have in their niche to benefit the organization.
Here is the summary of prime skills you might have learned as a US CMA professional in your Part I & Part II:
Strategical planning and forecasting – It is the ability to analyze, and evaluate the plan of the business and thereby forecast the risk involved and manage it.
Technology and Analytics- It is the skill to organize, visualize and assimilate the data available for smart decision-making.
Reporting and Internal Control- Knowing how to segregate the duties to minimize the risk of error plus measuring the actual organization's performance against standards and reporting the same.
Professional Ethics- Maintaining respect for work, team members, discipline, and legal compliance at all times.
Business Acumen and Decision making – The ability to comprehend, judge, and call the best decision that benefits the organization in a particular area.
Performance Supervision & Guidance- Effective communication in a way to guide and inspire your team members to reach the targets in a positive tone.
Industries that Hire US CMA Professionals:
As a US CMA fresher, here is the list of industries you can look forward to working in:
Taxation
Accounting
Investment Banking
Consulting services
Data Analysis
Fund management
IT
Business Valuation
Educational services
Insurance
Manufacturing Industries
Utility and Communication services
US CMA Job Titles:
Business Analyst
Cost Accountant
Financial Controller
Finance Analyst
Internal Auditor
Budget Analyst
Treasurer
FAQ'S for US CMA Program

Is US CMA better than CMA India?
There are many vital differences between US CMA and India CMA.
But both US CMA and CMA India have their respective Pros and Cons one should consider before deciding which one to take.
US CMA certification is managed by the Institute of Management Accountants (IMA) and is given priority by most financial companies because of its global exposure and skill set that comes with the US CMA. While CMA India certification is issued by ICA India (Institute of Cost Accountants). CMA India certification is accepted only by companies in India.
What is the US CMA exam duration?
The US CMA exam has two parts, Part I and Part II. Each part is 4 hours long with 3 hours allotted for MCQ-type questions and one hour allocated for essay-type questions. MCQs will be counted for 75% of your exam score while essay-type questions constitute the remaining 25%.
Is there a negative marking in US CMA exam?
The superiority of US CMA exam is that there is no negative marking for wrong answers while grading. So, it is best to answer each and every MCQ type question, even though you are not sure of the answer, as it increases your probability of improving your final score.
Can I take US CMA Part I and Part II at the same time?
Yes, you can take US CMA Part I and Part II exams on the same day but in different test slots.
Taking both parts at the same time is entirely based on the ability of the candidate. Most US CMA candidates opt for taking both Part I and Part II at the same time as it helps in reducing the US CMA course duration.
Is US CMA course easy?
US CMA course is not the easiest while we speak taking into consideration the pass percentage in recent years. On the brighter side, one can easily crack both Part I and Part II in a single try by taking up a proper study and preparation plan.
By using the best US CMA study prep, candidates can make their certification journey uncomplicated and increase their pass percentage even on the first attempt.
There are many top institutions offering top-tier US CMA prep and online classes out there. So, selecting the suitable study prep multiplies your chance of success in US CMA.
Who earns more CMA or CA?
Salaries for professionals in US CMA and CA differ based on their experience, Industry, and the company they work in. If were consider the average salaries, a US CMA fresher can be offered INR 5 -7 lakhs whereas a CA fresher can gross about INR 6 – 8 lakhs and these figures can raise based on the ability of the candidate.
Earnings of either US CMA or CA professionals eventually raise with their increasing experience and skills. At present CA professionals have higher demand, exposure, and scope compared to a US CMA professional, but with passing time US CMA professionals will also be on the same levels as a CA because of fore folded increase in opportunities coming up for US CMA professionals these days.
How much is US CMA exam fee?
US CMA fee is charged differently for Students and professionals. Total cost for US CMA certification including the IMA membership fee, US CMA entrance fee, US CMA Part I, and Part II fee amounting to USD855 for students and USD 1,340 for professionals.
Here is the list of US CMA course fees in detail:
| | | |
| --- | --- | --- |
| US CMA Course Fee | Student | Professional |
| IMA Membership Fee | USD45 | USD260 |
| US CMA Entrance Fee | USD188 | USD250 |
| US CMA Exam Fee Part I | USD311 | USD415 |
| US CMA Exam Fee Part II | USD311 | USD415 |
| Total | USD855 | USD1,340 |
What is the salary for a US CMA as a fresher?
US CMA fresher can gross an average salary of between INR 4- 7 lakhs. This figure is entirely subjective to the ability and skill set of the candidate.
Can I reschedule my US CMA test date?
Yes, you can reschedule your CMA exam date from the prometric center. If you are rescheduling within 30 days from your exam date it costs you $50. But if you reschedule it 30 days before your exam date prometric will not charge you anything. However, the revised date you are opting should be within the same testing window (You cannot change your date to a date in next testing window).