CIMA Course Programme Overview
Global Passport

4 Levels (Certificate, Operational, Management, and Strategic)

4 Levels | 16 Subjects | Online Exam

In house Learning Management Platform
Placement Training and Internship Opportunity

Different Certifications will be awarded by the body at the successful completion of each level

Advance your career with 360o support

Guaranteed placement at Big 4's and top MNCs.
To become a charter holder, candidates must pass three exams, have a bachelor's degree, and have at least four years of relevant professional experience.
Lets start the career with Invisor!
Certification Level:
BA1 - Fundamentals of Business Economics
BA2 - Fundamentals of Management Accounting
BA3 - Fundamentals of Financial Accounting
BA4 - Fundamentals of Ethics, Corporate Governance and Business Law
Operational Level:
E1 - Managing Financial in a Digital World
P1 - Management Accounting
F1 - Financial Reporting
Managerial Level:
E2 - Managing Performance
P2 - Advanced Management Accounting
F2 - Advanced Financial Reporting
Strategic Level:
E3 - Strategic Management
P3 - Risk Management
F3 - Financial Strategy
Exam Pattern of CIMA Course
Online Exams:
All 16 exams are online
Demand Based Exams:
All the exams other than case studies are on-demand, computer-based assessments available through-out the year
Case Study Exams:
The case study exams can be taken in four windows a year (February; May; August; and November). Exams in each window will be available for three days from Wednesday to Friday.
Certificate Level
Pass Percentage – 50%
Exam Duration - 2 hours
BA1, BA2 and BA3 will contact 60 Objective questions
BA4 will contain 85 objective test questions
Operational / Management / Strategic Level
Non-case Studies:
Exam Duration - 90 Minutes
Pass Percentage – 50%.
Operational / Management / Strategic Level
Case Studies:
Total Marks: 150
Pass Mark: 90
Exam Duration: 3 hours
The minimum eligibility for CIMA certification is class 12.
Candidates with higher qualifications will get exemptions for various papers/levels depending upon their syllabus.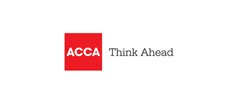 ACCA | Association of Chartered Certified Accountants
---
Online Training | Task Based Simulations