ACCA's Diploma in IFRS Program Overview
100 + hour of live training and recorded classes

Duration of training : 2 month

Approved course materials

Assessment test

Access to Learning Management System
ACCA's Diploma in International Financial Reporting (DipIFR) is for finance professionals who need to acquire more a detailed understanding of IFRS. DipIFR is a fast and efficient solution that will develop your current knowledge in this field. As well as how to apply the standards, you will learn the concepts and principles which underpin them.
Lets start the career with Invisor!
IAS 1
IAS 12
IAS 16
IAS 19
IAS 20
IAS 21
IAS 23
IAS 27
IAS 28
IAS 32
IAS 33
IAS 36
IAS 37
IAS 38
IFRS 1
IFRS 2
IFRS 3
IFRS 5
IFRS 7
IFRS 9
IFRS 10
IFRS 11
IFRS 12
IFRS 15
IFRS 16
IAS 2
IAS 8
IAS 10
IAS 24
IAS 40
IAS 41
IFRS 6
IFRS 8
IFRS 13
IAS 34
IAS 7
Presentation of Financial Statements
Income Taxes
Property, Plant and Equipment
Employee Benefits
Accounting for Government Grants and Disclosure of Government assistance
The Effects of Changes in Foreign Exchange Rates
Borrowing Costs
Separate Financial Statements
Investments in Associates and Joint Ventures
Financial Instruments: Presentation
Earnings per share
Impairment of Assets
Provisions, Contingent Liabilities and Contingent Assets
Intangible Assets
First-time Adoption of International Financial Reporting Standards
Share-based Payment
Business Combinations
Non-current Assets Held for Sale and Discontinued Operations
Financial Instruments: Disclosures
Financial Instruments
Consolidated Financial Statements
Joint Arrangements
Disclosure of Interest in Other Entities
Revenue from Contract with Customers
Leases
Inventories
Accounting Policies, Changes in Accounting Estimates &Errors
Events after the Reporting Period
Related Party Disclosures
Investment Property
Agriculture
Exploration for and Evaluation of Mineral Resources
Operating Segments
Fair Value Measurement
Interim Financial Reporting
Statement of Cash Flows
ACCA Diploma in IFRS examination are held twice a year in December & June at ACCA exam centres
The Diploma in International Financial Reporting (DipIFR) is assessed by a single three-hour, 15 minute written/computer based exam.
Instructors of IFRS program
A corporate can train you better. Learn from the industry leaders
This qualification is suitable for professional accountants or auditors who work in practice or business, and are qualified according to national accounting standards.
Graduate/Post Graduate who are working in practice, but are not yet qualified, may still be eligible to take the qualification.
They will need to prove that they have one of the following
Three years' relevant accounting experience (you and/or their previous employers should write a letter confirming this).
A relevant degree plus two years' work experience.
An ACCA Certificate in International Financial Reporting plus two years' work experience.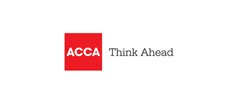 ACCA | Association of Chartered Certified Accountants
---
Online Training | Task Based Simulations