How to Become US CMA? The Complete Comprehensive Guide!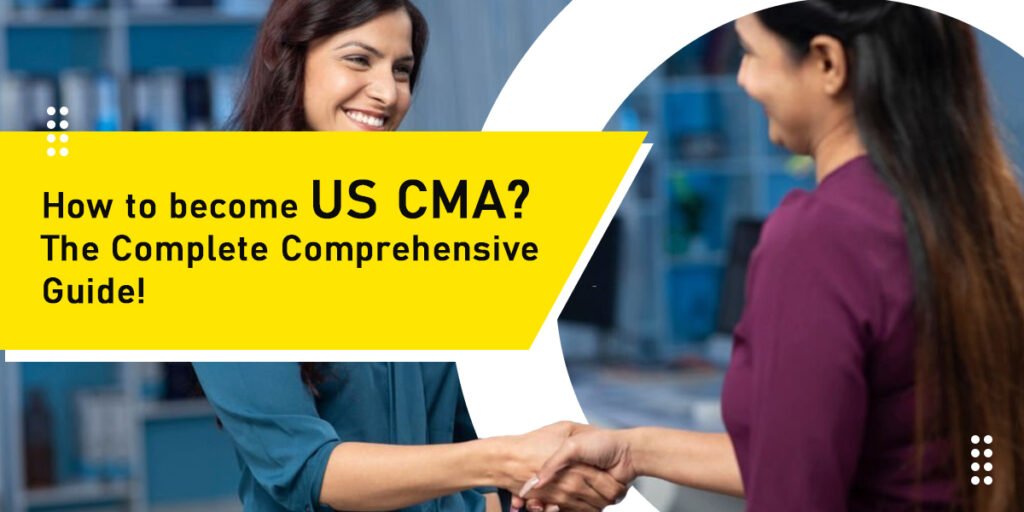 In the present-day scenario, more and more employers are looking forward to hiring employees with unique skillsets that are easily monetizable. Hence, it doesn't come as a surprise that Certified Management Accountants are in high demand all over the world, and more so in the USA, Middle East, India, and China! If you too wish to join the bandwagon and make the most of the lucrative job opportunities that US CMA brings along, then you have landed at just the right page.
At, Invisor Education our team has developed unmatched expertise concerning CMA USA in India and can therefore offer you the best possible guidance regarding the same. So, let get started with the simple steps that you ought to follow to realize your dream of becoming a US CMA and earning an income that is more than just respectable!
Step 1 – Become an IMA Member
IMA or the Institute of Management Accountants is committed to the advancement of the management accounting profession, and therefore offers its members exclusive access to the CMA program. Becoming an IMA member is a rather simple task, and can be done via one of the four membership plans available –
IMA Student Members – This membership plan is available for existing students, currently studying in an accredited university or college. Students are given the option of picking from a One-Year or a Two-Year Membership. The fee for the One-Year Membership is just $39, while that for the Two-Year Membership is a reasonable $78!
IMA Professional Members – As the name suggests, this membership is only available for individuals who have completed their education and are aspiring to be accounting professionals. The professional membership fee for IMA is $230 per year, in addition to a one-time application fee of $15.
IMA Academic Members – This membership plan is designed for full-time faculty members of an accredited college, institute, or university, and $120 per year, in addition to a one-time application fee of $15. The membership offers many benefits including but not limited to – access to the IMA's ethics curriculum, webinars, case studies, mentor program, research grants, and various other teaching resources.
IMA Staff Enrolment Programme – Under this plan, an organisation can go ahead and sign up 5 or more of its staff members at an impressive 15% discount on the IMA membership fee. This membership offers a myriad of benefits such as CMA Certification, peer networking, publications, research, IMA Career Center, and other discount offers.
Step 2 – Meet the Eligibility Criteria for US CMA
To be eligible for the US CMA Course you must have a bachelor's degree from an accredited college or university. In addition, it can prove helpful if your bachelor's is in finance, accounting, general business, or economics.
As far as work experience for CMA USA eligibility is concerned, you must have completed at least 2 consecutive years of full-time professional work, or part-time work for 20 hours a week for 4 consecutive years.
Step 3 – Prepare For The Exam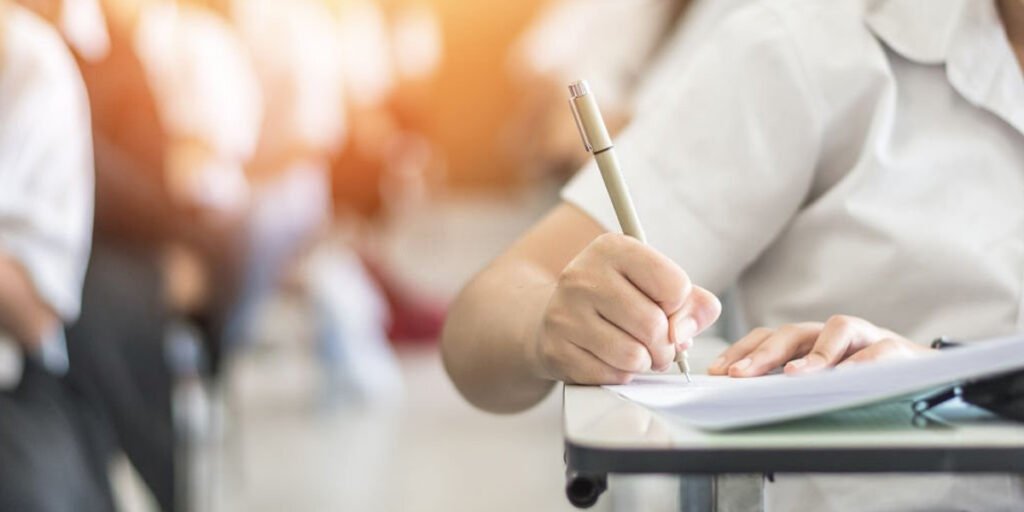 The CMA exam is a computer-based exam, which is essentially divided into 2 parts which are as follows –
Part 1 – Financial Planning, Performance, and Analytics
In this part, the marking of key topics is as follows –
External Financial Reporting Decisions – 15%
Planning, Budgeting, and Forecasting – 20%
Performance Management – 20%
Cost Management – 15%
Internal Controls – 15%
Technology and Analytics – 15%
Part 2 – Strategic Financial Management
In this part, the marking of key topics is as follows –
Financial Statement Analysis – 20%
Corporate Finance – 20%
Decision Analysis – 25%
Risk Management – 10%
Investment Decisions – 10%
Professional Ethics – 15%
Of course, preparing for the US CMA exam in India is easier said than done. Hence, we strongly advise you to take the help of a learning partner such as Invisor Global for the same. Studying under the guidance of professional experts is always beneficial in cracking the exams for both students as well as professionals. At Invisor, we have been the market leaders in offering unrivaled CMA training, with the assistance of an impressive array of alumni complete with practice-oriented training programs specially designed for you.
Step 4 – Choose the Exam Window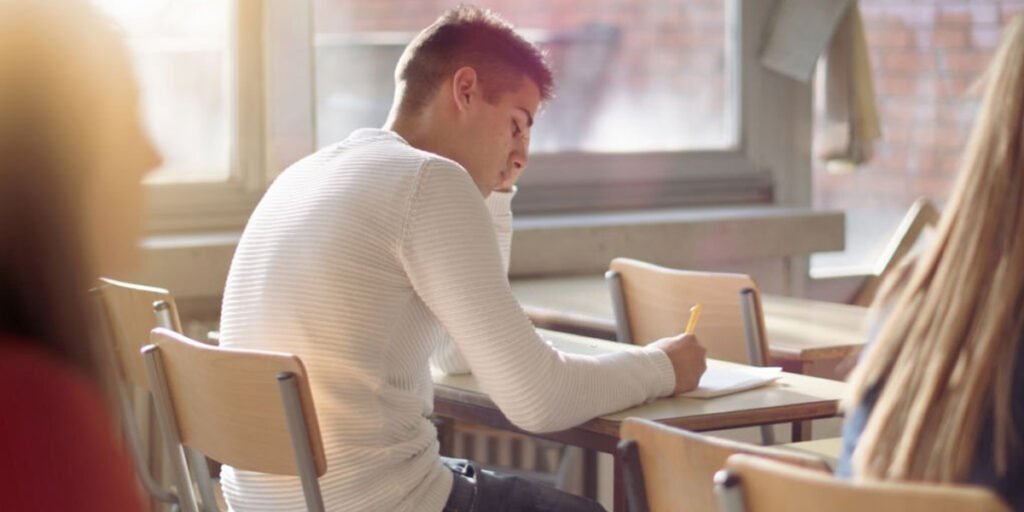 Every year, there are three exam windows that are available for you to attempt the parts in – 1st January to 28th February, 1st May to 30th June, and 1st September to 31st October! You have the option to either attempt both parts of the exam in one window or do the same across two windows. In order to prepare for each part more efficiently, we strongly recommend that you take both parts in different windows. Not only will it help you focus individually on each part, but will also enable added confidence!
Step 5 – Join the US CMA Program
After you have enrolled for IMA membership, you will be eligible to become a US CMA candidate by paying a fee of $188 (for Academic Members) and $250 (for Professional Members).
Once this non-refundable fee is paid, you will become a US CMA candidate, and your path to becoming a US CMA will get even shorter. Within 3 years of entering the US CMA program, you must complete both parts of the CMA exam, and pass them both. In case of failure to do so, you will be liable to repay the entrance fee in full and would need to retake both parts of the exam, even if you have passed one of them earlier.
It is also essential that you register, either for Part 1 or Part 2 of the CMA exam within the first 12 months of enrolling for the US CMA program, failing which you will need to repay the entrance fee.
Keeping these restrictions in mind, it is ideal that you only enrol for the CMA program once you are fully prepared to take the exam, and are in a position to attempt at least 1 part of the exam right after enrolling.
Step 6 – Pay the US CMA Exam Fee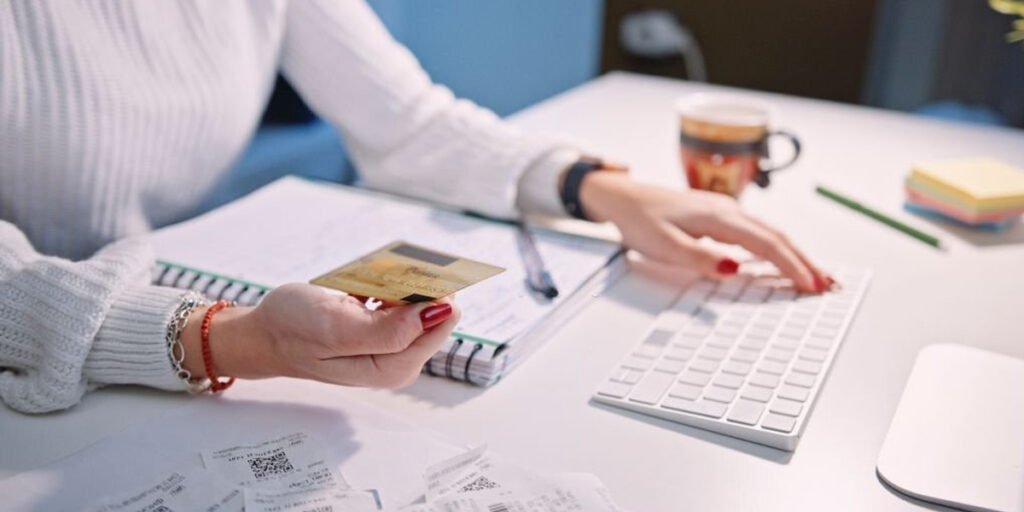 After you have enrolled for the US CMA program, you can then go ahead and pay the US CMA exam fee to take the exam. If you have an academic membership or a student membership with the IMA each exam part will cost you $311, if not you will be required to pay $415 for each part of the exam.
Step 7- Take the US CMA Exam
Both of these parts comprise a 3-hour dedicated Multiple-Choice Question section, followed by a 1-hour Essay section. While the MCQ section comes with 100 questions, the Essay section has 2 questions that need to be answered within the 1-hour window.
However, in order to be able to attempt the Essay section, you must answer 50% of the MCQs correctly, failing which you fail the concerned part of the exam and will need to retake the part again, by paying the US CMA exam fee in full.
It is also important to remember, that you need 50% of the MCQ answers to be correct in order to move to the next section; but in order to actually pass the exam, you must get a minimum score of 72% in aggregate of Essay and MCQ's ie; 360/500 Scale.
Yet another noteworthy factor about the exam is that you cannot go back, once you have submitted the MCQ answers for scoring. Hence, it is important that you attempt as many questions as possible and only submit your answers once you're fully confident that your score will be high enough for you to pass the part. That said, if you finish off the MCQ section in 2.5 hours instead of 3, you will be able to use the remaining 0.5 hours to complete the essay section. This implies you will have 1.5 hours to complete the essay answers instead of just 1!
We hope that you now have a clear idea pertaining to becoming a US CMA in some easy-to-follow steps. While the US CMA fees in India may come off as cost-intensive, rest assured that once you are a CMA there will be tens and hundreds of job prospects for you, all having one thing in common – a high salary! And before you know it, you will have gained extremely great returns on your investment and will be enjoying a respectable standard of living while also being able to revel in job satisfaction that only comes with a select few fields!
So, what are you waiting for? Make the most of this opportunity and become an IMA member today. Once you do, with the help of our distinct US CMA Training Courses here at Invisor Global you will be able to crack both parts of the exam with exceeding ease. Now, if this promise doesn't captivate you, we don't know what will!
FAQs for US CMA Course
What is the expected waiting period to become a US CMA after school?
Once you complete your schooling, you will need at least six years before you can become a Certified Management Accountant. Of these six years, obtaining your bachelor's degree will take 3-4 years, and then you will need professional work experience of at least 2 years in accounting, finance, budgeting, or auditing role before you can take the CMA exam.
Is there any difference between a Certified Management Accountant (CMA) and a Certified Public Accountant (CPA)?
Yes, CMA and CPA are intrinsically different in the sense that the work of a CMA revolves around the financial accounting and strategic financial management of a company, and that of a CPA is focussed on the regulatory obligations of the organizations such as tax filing, audit, compliances.
What are the job opportunities for CMAs?
Based on various data generated by PayScale and the US Bureau of Labor Statistics, CMAs have a very promising future owing to the wide array of career opportunities that they can avail of.
Typically, CMAs get placed in the following job profiles, depending on their previous job experience, expertise in the field, and experience as a CMA –
Finance Manager
Financial Controller
Cost Accountant
Chief Financial Officer
Financial Accountant
Finance Director
Associate – Finance & Accounts
Senior Financial Analyst
Treasurer
Consultant/Specialist – Finance & Accounts
Vice President – Financial Planning & Analysis
Accounting Manager
Senior Accountant
Specialist Accountant
As per IMA's 2019 Global Salary Survey, Entry Level CMAs get annual compensation in the range of $50,000 while those at the Top Management Levels can earn up to $1,32,200 annually. An academic position in a university or college can help CMAs clock up to $1,00,00 per year.
How many hours do CMAs need to work?
In most cases, CMAs are expected to work full-time, usually 40 hours a week and in some cases even more than that. Moreover, CMAs may be required to put in extra hours during tax season, end of the financial year, and other periods which are crucial to the company's fiscal health.
What is the type of work environment for CMAs?
In a vast majority of cases, CMAs work in corporate office environments. However, ever since the onset of the pandemic many CMAs are taking care of their KRAs via the work-from-home option. Of course, there are certain parts of the job that can only be done well, when working in tandem with finance and accounting departments. There also may be certain occasions when CMAs need to work with senior-level executives to meet the company's needs and demands.